Pipe Bursting / Pipe Lining
the
Pipe Bursting Method
Nassau and Suffolk County and NYC
for
Residential - Commercial - Industrial
516-785-2700
Pipe Bursting Method is the ideal technique to use for the rehabilitation or replacement of Sewer lines, Water lines, Gas Lines, Telephone, and Power Lines.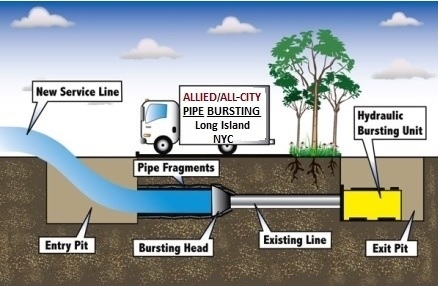 Pipe Bursting
efficiently bursts PVC pipe, concrete, cast iron, and clay piping, while putting in a New or Larger size pipe!
That Easy!!
Pipe Bursting technique is ideal to use for the rehabilitation of ageing utility pipe systems located in congested areas such as municipalities, city centers, and manufacturing or industrial plants for several reasons.
Pipe Bursting Process
Involves no disturbance compared to digging/excavating an open trench.
A constant-tension winch guides the pipe bursting tool through the pipe that is there underground. The rear expander displaces the host pipe fragments into the surrounding soil, while the tool pulls in the new polyethylene pipe.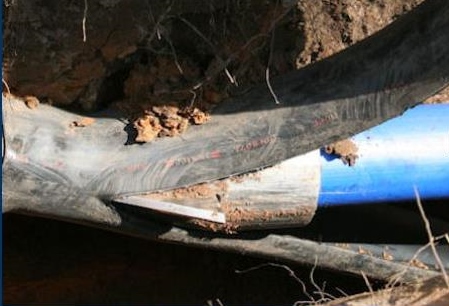 In addition, this process generally costs less than a Backhoe digging an open trench across your property.

After a Backhoe is done excavating, you now have to repair your landscaped grounds!
24 hour emergency repair available in Long Island

Residential and commercial water & sewer line repair or replacement service

Free estimates always - Call today!


516-785-2700