Frozen Pipe Service

24 Hour Emergency Response.
*Frozen Water Lines & Heating Pipes Thawed, Repaired
* Call Now *
1-800-479-5325
** We Also Thaw FrozenWatermains Between The Street and Your House Or Building
(up to 400 feet)
Applying improper techniques to thaw pipes, even ones that have frozen but not yet broken can really cause problems.
Here at Allied/All-City we have the right experience to take of any frozen piping.
Don't let flooding also be your problem...Let Allied/All-City get you up and running again!!

Don't let this happen to you!
Let our Plumbing Experts
take care of you Fast!!
One way to prevent frozen pipes is to stop the cold air getting to your plumbing:
On crawl spaces or basments, close vent windows
Insulate bare piping with Closed Cell Pipe Insulation

On frigid cold nights keep your heat above 70 and let water drip in faucets that have froze in the past.
By using this insulation, it will keep your plumbing pipes warmer.
Any place that has a breeze of cold air you would want this around your pipes.
Stop the cold air from coming in is your first step!!


One technique

Allied/All-City

uses is this Special Machine, which thaws short or long lengths of your piping Fast!


For those Long Water Lines Runs...
Up to 800' Underground Water Lines!!
Save Time & Money!!

We have the Equipment to Thaw You Right Out!!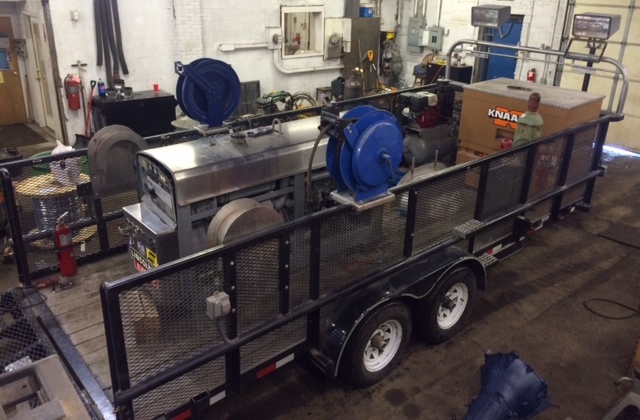 Get it done Right...and Fast!
with
Allied All City

* Water mains

* Hot & Cold Water Lines
* Fire Sprinkler Systems * Baseboard Lines
* Drains & Sewers

* Water Meters
* Fuel Oil Lines
* Call Now *
1-800-479-5325