Hydro-Excavating Services
Nassau and Suffolk County
Manhattan and the 5 Boroughs
Hydro-Excavating services offered by
Allied/All-City
This safer alternative for non-destructive excavation is ideal for underground utility and pipe location, sign and pole installation, water line repair, slot trenching, directional drilling and pothole digging.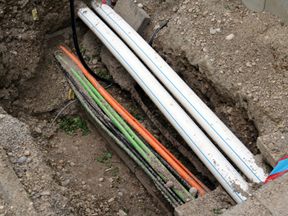 When working around underground utilities, standard digging is not always the best option.
Hydro-Excavation is a safe and harmless method that uses water to loosen the soil, while a high-flow vacuum removes the dirt, soil, and rock without damaging or disturbinging lines or cables.
This significantly diminishes the safety and financial risks linked to utility line strikes.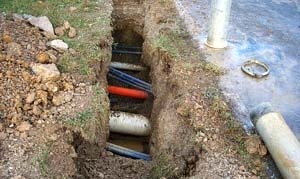 Pothole digging is a safer and more practical method for locating uilities with hydroexcavation.
A single pothole 10" in diameter can be dug to a depth of up to 25 feet in mere minutes.
For Immediate help for Hydro-Excavation Services...
Contact us at:
516-785-2700
24 hour emergency service in Nassau and Suffolk County

Free estimates